NOW AVAILABLE ON AMAZON
Printed version in 8″ x 10″ with Glossy Cover! Learn to code with Sinclair BASIC.
Sinclair BASIC is amazing and flexible. It's a fun language for beginners and experts. Discover why a generation of Bedroom Coders took up programming throughout Europe!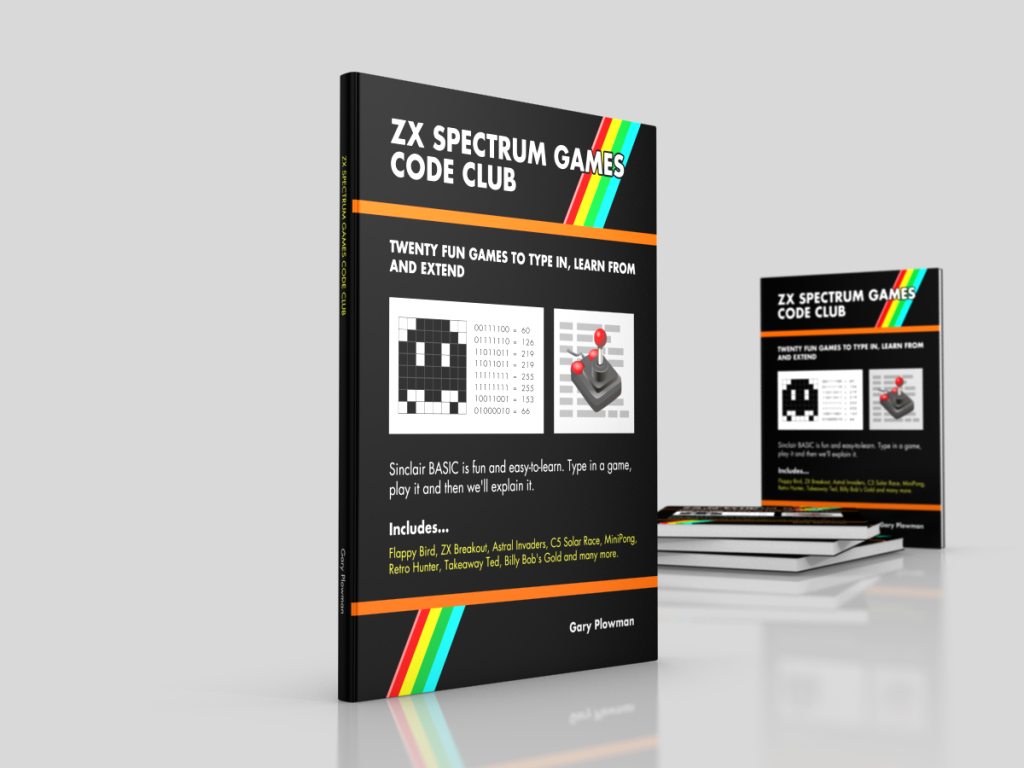 Twenty Fun Type-In Games for ZX Sinclair BASIC.
Ideal book for ZX Spectrum fans or younger coders looking to learn coding while having fun.
Several Code Clubs have expressed interest in this book and have signed up for notification when available.
A great Coder Club / Coder Dojo Resource for kids or teens learning to code.
Sinclair BASIC will run on PC / Linux / Mac / Android / iOS and all real ZX Spectrum models…plus the new Recreated Sinclair ZX Spectrum.
Learn to code Pong, Breakout, Flappy Bird, Space Invaders, Snake, BattleShip etc.!