A bit of Retro Fun! RRP £2.99 + P&P
 LIMITED PRODUCTION RUN…Orders allocated on a first come, first served basis!!
Remember when Tapes were king? 1980s right?
Well Gazzapper Games are working with Nerd Monkeys and another Game Developer to bring you a collectors Double-Sided Cassette tape / with inlay etc. for Angry Chicky and H1N1. 
These are budget games and our Angry Chicky is coded in Sinclair BASIC but if you want a retro mail-order coming through your post then sign up with your email for your copy when it's released!!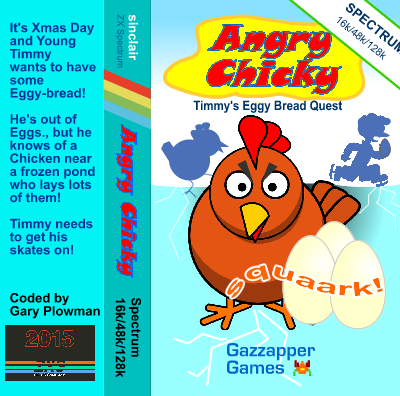 So Register your interest below and we'll get Cracking!!
439