Galaxia Classic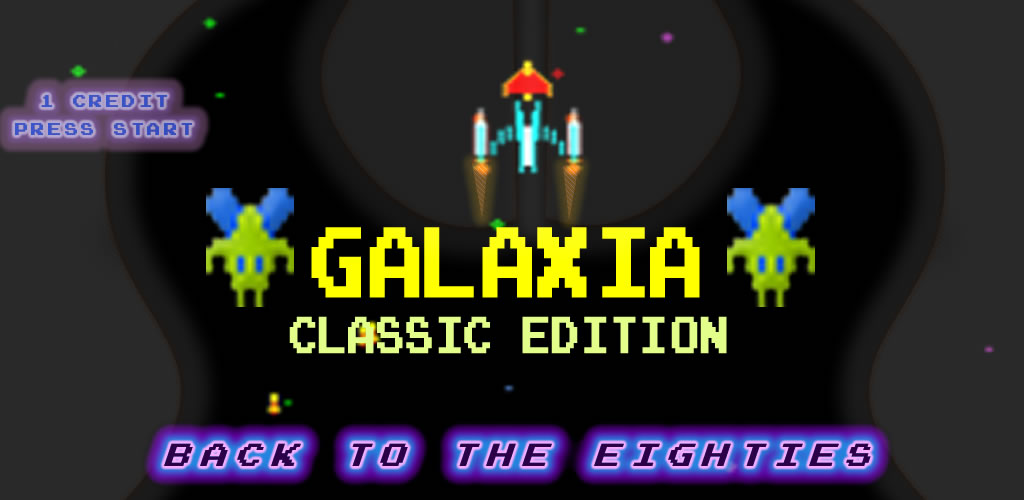 Galaxia Classic space shooter has that arcade one-more-go feeling from a time when reflexes ruled and 1 Credit was all you had!
Classic arcade fun, alien invaders attack from another Galaxy!
Features!
★ Awesome sounds! pew pews and such
★ Retro Pixel Graphics, Vibrant colors and a fun game
★ Smooth movement
★ More to come!! Bosses etc!
★ Classic Galaxian dodge mode added
★ Global High Score table
Slow and Fast modes!
The galaxy needs saving and only you can defeat the alien Invaders that swoop and fly down to attack your space ship. Precise shooting is required to hit the enemies and achieve a classic high score on the global score table. Galaxia Galagan the HD version coming soon! High Definition sounds and graphics for tablet.
Bonus Scoring: To get 800 points you need to hit two red ships and then the main charger alien!
Put on your favorite 80s music and play this for the ultimate nostalgia blast in this fun game.
Galaxian & Galaga type space shooter free to download now!